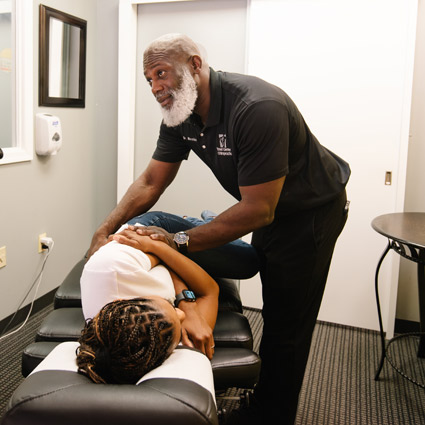 Our Columbia Location
Our Mission
At Town Center Chiropractic, our goal is to help as many people as possible achieve their optimal level of health through natural, drug-free chiropractic care. Although we offer other healing modalities, such as cold laser therapy and spinal decompression, evidence-based chiropractic is the cornerstone of our care.
We provide care for patients of all ages, including pregnant women and people hurt in car accidents. In addition, Dr. Phillip Nicolas offers safe, effective care to alleviate the symptoms of neuropathy and costochondritis (rib pain).
MEET THE DOCTOR

Focus on Education
Rather than offering you a chiropractic adjustment and sending you on your way, our approach is to take the time to explain what's going on with your health—what caused your current symptoms, as well as what you can do differently to help prevent these symptoms from coming back in the future. Giving patients the tools they need to live their best life for their whole life is the most important part of our care.
Schedule Today
Contact us today to book your first appointment. We accept insurance.
CONTACT US

Columbia Location | (410) 992-7730